While it is considered legal online poker for players to play online poker for real money on offshore sites, deposits using VISA and MasterCard bank cards are not available, as banks block deposits. Fortunately, there is an ultra-reliable solution – cryptocurrencies. What was once the domain of tech geeks is now mainstream. Anyone can open a cryptocurrency wallet, fund it, and make deposits quickly and easily at the best online poker sites.
Benefits of cryptocurrencies for online poker
Availability
By using cryptocurrencies, many poker players circumvent local gambling laws. This was due to lax Know Your Customer (KYC) requirements in the early days of bitcoin poker rooms.Today, we are ready to offer you safe and comfortable access to the best PPPoker, PokerBros and ClubGG clubs where there are players from such "fishy countries" as the USA and Russia.
Anonymity
Privacy is what everyone values and what mobile apps like PPPoker and ClubGG can provide. This kind of privacy is a dream come true for mystery poker players. The ability to make money on the poker tables without revealing your name and address attracts a large number of customers.
Low commissions for money transfer
Cryptocurrencies are decentralized digital money. Since there are no intermediaries who need to receive their share, the commissions are lower. It's profitable. No middlemen means lower commissions – it's simple. Transferring bitcoin to the best crypto poker sites usually only includes mining fees, which can be quite minimal. If the commissions are not low, this may mean that the BTC poker sites charge a fee, which they then keep for themselves.
Weak level of play
Let's face it, poker is basically a skill game, and that doesn't change whether you're playing on classic poker rooms or on mobile apps. The better you play, the more likely you are to be able to cash in on it. And, of course, the weaker your opponents, the more likely you are to win. That is why many players who cannot move to a new level of play are looking for less competitive fields. Indeed, the best players play on the largest sites – those that do not accept cryptocurrencies, such as PokerStars. They keep beating weaker players, so why should they move to another site? Since the best players stay on the biggest sites and cryptocurrencies are still not mainstream, it is much easier to play on mobile apps that accept crypto. Good way to get more profit!
Disadvantages of cryptocurrencies for online poker
Although we are big supporters of cryptocurrencies, not only for poker but also for other financial transactions, we must admit that there are still several problems with using it as a currency for everyday transactions. The disadvantages of cryptocurrencies include:
Impossible to cancel the transaction – there is no way to return the money if you sent the coins to the wrong address.
The volatility of the exchange rate of such popular coins as Bitcoin and Ethereum. We recommend using stablecoins like USDT.
How and where to buy cryptocurrency?
You have seen that playing in mobile applications with the possibility of depositing with cryptocurrencies has a lot of advantages. But what if you don't have cryptocurrency? Well, that's not much of a problem; Below we will look at the best exchanges for buying cryptocurrencies today:
Binance

Founded in 2017, Binance is one of the largest cryptocurrency exchanges and is the best platform if you want to buy cryptocurrencies available on the market at the best price.
ByBit

Bybit was founded in Singapore in March 2018 and is made up of professionals from investment banks, technology firms, the forex industry and early adopters of blockchain. It is a registered trading exchange in the British Virgin Islands and has over 2 million users.
KuCoin

KuCoin is a Seychelles-based exchange that was originally launched in Hong Kong in 2017, billing itself as an "exchange for the people." Their goal was to provide people around the world with access to a simple and secure platform to buy and sell a range of digital currencies. They have certainly made an impact on the global crypto community, growing their user base to over 11 million people in just 5 years and serving one in four cryptocurrency holders globally.
The Best Mobile Poker Apps With Cryptocurrency Deposit Options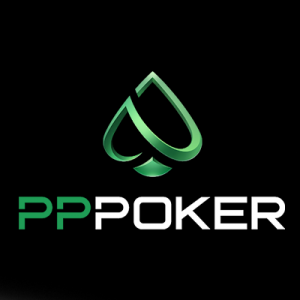 PPPoker is the most popular mobile poker app in 2022. This trend started in late 2017 when poker apps were launched in markets where classic poker rooms face legal restrictions. Although these mobile apps were created for play money games, players can play for real money, but cannot make deposits without using an agent.
We advise all players to work with a reliable agent such as AppPokerDeals. At the moment, we have very good coverage of this segment and can offer safe and comfortable access to a large number of PPPoker clubs, guaranteeing the security of transactions. Moreover, by cooperating with us, you will receive a good rakeback offer, which differs depending on the club.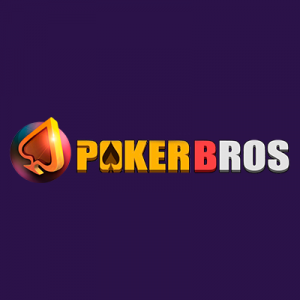 PokerBros is one of the newer mobile poker apps that have recently been gaining market share from older, more traditional online poker sites, especially in unregulated internet gaming areas like the US. Like other similar applications, PokerBros claims to only provide cash games and sell game chip packages without real money play.
However, users can pay to set up private clubs and distribute chips to club members as they see fit. This has led to the proliferation of games using PokerBros chips on the PokerBros software, but with the understanding that these game chips can be bought and sold for real money by mutual agreement between the individual players and the club owner.
AppPokerDeals Agent provides secure and comfortable access to PokerBros clubs. Our list includes more than 10 clubs from countries such as the USA, Australia, as well as a large number of European and Asian clubs
Which application to choose?
So now that you know which poker apps are the best in 2022, how do you decide which one to choose?
You can always contact us for free advice and assistance in everything related to online poker.