Bitcoin is the world's first cryptocurrency, which was born in 2009. Until now, it is not known who the creator of this technology is, and it is unlikely that we will ever learn his name.
For a long time, the cryptocurrency remained in the shadows, and only people whose activities or interests were closely related to blockchain technology knew about it. But that all changed when bitcoin began to skyrocket, increasing millions of times its initial price. While in 2009 it was worth only $0.001, today (April 2020) it is worth about $39,000. And this is far from the peak price of the token in its history. There was a time when 1 bitcoin was worth more than $67,000.
Observing the success of bitcoin, many people and large companies began to create their own cryptocurrencies. Some of them caught on and gained wide popularity, while others quickly disappeared after gaining no trust from users. But one way or another, blockchain technology has established itself as a payment method and is supported by many poker rooms.
Advantages and disadvantages of bitcoin for playing poker online
Pros:
Anonymity. The use of BTC for deposits and withdrawals is not tracked. There is an opportunity to deposit from a country where it is forbidden to play poker online – this is done by users from the United States in Winning Poker Network, as well as in PPPoker and PokerBros.
Fast payments. Despite the conversion and the use of affiliate platforms, deposits in BTC are instant. And the withdrawal of money is faster than to a bank card.
Low fees. There are no transfer fees or lower than traditional payment systems. Poker rooms do not charge anything for deposits and withdrawals in cryptocurrency.
Low rake. Small operational and technical costs allow the rooms to collect lower fees from the tables than in conventional poker rooms.
Cons
Volatility. Bitcoin is good because of its anonymous, fast and inexpensive transactions. But keeping money in it is risky because the exchange rate against "real" currencies changes a lot. A drop of 50% in one or two days is possible.
Risks. Hacking of the wallet from the outside is impossible, but in the case of the theft of the keys you will not get access and the money back. Therefore, it is best not to keep large sums on exchanges.
License. If a room offers only bitcoin poker and does not accept any "real" money, it can avoid receiving a license. This is possible with very small rooms. Larger venues tend to accept cards, so they do not operate without a license.
Irreversibility. The network does not allow to return the payment made by mistake.
Why Should You Play Online Poker That Support Cryptocurrencies?
To be fully transparent with you — playing online poker with Bitcoin doesn't come only with benefits. The main disadvantage of playing poker with cryptocurrencies is that their price varies significantly from one month to another.
Still, playing poker with crypto comes with great advantages. Here are just a few of them.
Accessibility
Poker is part of a tough regulatory industry. Laws are strict and harsh. Unfortunately, poker players often experience the negative side effects of new regulations impacting the accessibility of their favorite poker rooms. The hardest hits are often U.S. customers.
By using Bitcoin, many poker players circled around local gambling laws. This was thanks to weak know-your-customer (KYC) requirements during the early days of bitcoin poker rooms. However, the golden days of under-regulation ended.
Nowadays, yes, there are fully anonymous poker sites like NitrogenSports. And others are still accessible if you use a discrete VPN service.
Anonymity
Privacy is something that everyone appreciates — and which online BTC poker can provide. Some of the best bitcoin poker websites in 2022, such as Nitrogensports, prioritize anonymity. This gives them an edge over their competition.
Such privacy is a dream come true for undercover poker players. The ability to earn money on poker tables without declaring their name and address is a big customer draw.
John Twelve Hawks quote
Looser KYC groundwork in the poker sphere inspires players to find online poker rooms offering a higher level of privacy for their users. This has led many to become interested in crypto poker rooms — much to their delight.
Lower Fees
Cryptocurrencies are meant to be decentralized digital cash. Digital cash helps poker players and bitcoin poker websites transfer value directly. Since no middle man needs to take his cut — the fees are lower. Win-win.
Average transaction fees
No intermediary means fewer fees — simple as that. Transferring Bitcoin to the best crypto poker sites usually only involves mining fees — which can be quite minimal. If fees aren't low — it could be that the BTC poker sites charge a fee which they then keep for themselves.
Easier Games
Let's face it; poker is mainly a skill game and it doesn't change if you play traditional poker compared to the online poker with crypto. The better you are, the more likely you are to make money out of it. And, of course, the weaker your opponents are, the more likely you are to win.
This is why lots of players who can't take their game to the next level seek less competitive poker tables. Indeed, the best players play on the biggest sites — those that don't accept bitcoin, like PokerStars and Winamax. They keep winning over weaker players, so why would they switch?
Since the best players stay on the biggest sites, and since Bitcoin still isn't massively adopted, the games are much easier on poker sites that accept Bitcoin. A good way for you to make (more) profits!
Where to buy cryptocurrency
If you are looking for where to buy cryptocurrency, you have several options: online exchanges, crypto exchanges, P2P platforms, terminals, offline exchanges. Below we look at the most popular platforms where you can quickly and safely buy cryptocurrency
We recommend using one of these exchanges:
Binance

Binance is the largest and most popular of all cryptocurrency exchanges. The company originally started in Hong Kong, but is now based in Malta. For U.S. customers there is a separate division of Binance US, which operates under local laws.
This aggregator is distinguished by a wide range of trading and investment instruments. Traders can trade on the spot, futures or derivatives market and conduct over-the-counter (OTC, p2p) transactions
FTX

FTX is a cryptocurrency trading platform. Spot trading, futures trading and stock trading are available. The maximum leverage is 1:100. Bitcoin, Ethereum, Litecoin, Tether and other assets are traded on the exchange. More than 100 cryptocurrencies and tokens are represented in total, there are pairs with fiat funds. Money on the account can be stored in currencies – USD, UAD, CAD, SGD, etc. The storage of funds is cold (stacking). The trading commission is from 0.020%. There are the functions of stop-loss and take-profit, scalping. Presented all the main methods of deposit and withdrawal of funds, including bank cards. The crypto exchange has a convenient proprietary trading terminal with a mobile version.
Huobi

Huobi Global is one of the most famous and largest cryptocurrency exchanges in the world. It stands out due to its rich feature set, wide list of supported cryptocurrencies and high liquidity.
Huobi was founded in 2013 in Beijing and is currently based in Singapore. The exchange has over 1,300 employees and has offices in 12 countries, including the U.S., Thailand and Gibraltar. Huobi serves residents in more than 170 countries. The forced move from China, whose authorities have launched an anti-cryptocurrency crackdown, has not slowed down Huobi's development – it has registered more than 3 million users since its founding.
The platform is available in many languages, including Russian. Huobi can be accessed from devices running Windows, Linux, macOS, iOS and Android.
The platform has its own token called Huobi Token (HT). It is used for commission discounts, as well as additional rewards and features.
OKX

The OKX cryptocurrency exchange opened in Hong Kong in 2014 under the name OKEx. It is included in the same group as one of the oldest platforms on the market OkCoin. In 2018, the platform officially moved to Malta.
There are more than 485 trading instruments, as well as about 30 fiat currencies for market players on OKX. Moreover, the platform offers trading not only in cryptocurrencies, but also futures on bitcoin, ether, lightcoin, XRP and some other virtual assets.
Start buying and selling crypto with OKX
3 Best Crypto Mobile Poker Apps
PPPoker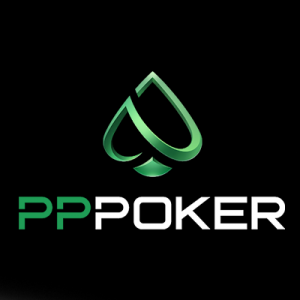 PPPoker is an online social gaming platform and does not provide any real money service. Any monetary value indicated in this article is solely and exclusively endorsed by the respective pppoker clubs hosts.
PPPoker is quickly disrupting the online poker market with terrific action and soft games. The app was launched mainly for the Asian market, but nowadays it is global phenomenon, available for every one who wants to play, regardless of his location.
In short, PPPoker allows home games organizers to create their own PPPoker clubs and play online with their friends. The cash games played in the private PPPoker clubs through PPPoker app are real money games. These clubs often join forces and form PPPoker unions which have shared tables, to provide even bigger action for all members. We work with the largest PPPoker unions available with over 5000 players each  and growing bigger every day.
PokerBros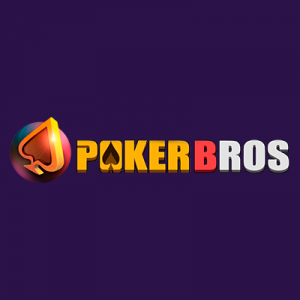 Since its launch in 2019, PokerBros has been able to capture a significant portion of the poker app market share. Its software is better than most other apps.
Today, games from all over the world are organized. From Singapore to Australia, the United States, Brazil, Europe, just about everywhere. You can tell where a club is oriented by the currency used, such as Brazilian reals or Singapore dollars.
Some clubs have consolidated over time, and these associations are called unions. They operate similarly to the iPoker network, which includes sites like Betsafe and Betfair
ClubGG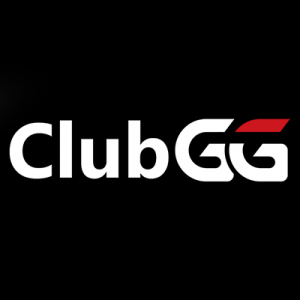 Club poker apps like ClubGG proved doubters wrong once again, becoming even more popular in 2021. As this new poker trend has grown and evolved, many in the industry have begun to notice the tremendous advantage of a platform that brings poker players together without country restrictions.
The ease of joining and interacting with these apps has brought many recreational poker players back to the poker tables. ClubGG is the newest addition to these club poker games. It is powered by GGPoker, which recently overtook Pokerstars as the largest online poker network in the world.
How do I start playing mobile poker apps?
The AppPokerDeals team hopes that you were able to find the poker app and club that is most suitable for you. If you are still in doubt, you can always contact us for free advice and help with anything related to online poker.
Telegram: @apdhelp
WhatsApp: +380663699671
Email: [email protected]